In-house training programme
Dog House Modern Barbering conducts an in-house training programme. You will benefit from a recognised qualification and mentoring support.
Modern barbering masterclass with Jay Kizito Byrne
My methods and fade process were picked up after only 2 models on the day proving that my process is easy to follow. I'm confident I can get anyone fading cleaner, smoother and getting the general structure of the haircut better after just one day.
My classes come with 100% satisfaction guarantee or you don't pay a penny!!
Group classes up to 4 people is £500 (plus accommodation if it's over 30 miles away) 
Get in touch for a price for a one on one class.
It's estimated that salon owners have lost about 70% of their male customers to modern barbers simply because stylists can't do the clipper work they want. Being hairdresser trained myself I fuse both hairdressing and barbering together in order to keep up with all of the modern and latest styles and hair trends. I have over 16 years experience in the industry I'm now recognised as one the leading modern barbers in the industry, making the semi finals in 2017 and winning the British Barber of the year Title 2018!!!
I have developed easy routines and gathered up all of my knowledge in order to help other people with their clipper work and expand their knowledge base. 
After one day with me I'll have all of your stylists fading better and feeling more confident when using clippers. 
Why choose us?
BBA Barber of the Year 2018
Over 16 years' experience
Hairdresser trained now fused with barbering
Courses we offer
Introduction to modern barbering 1-2 days
Advanced Fade Class 1-2 days
Modern barbering masterclass 1-2 days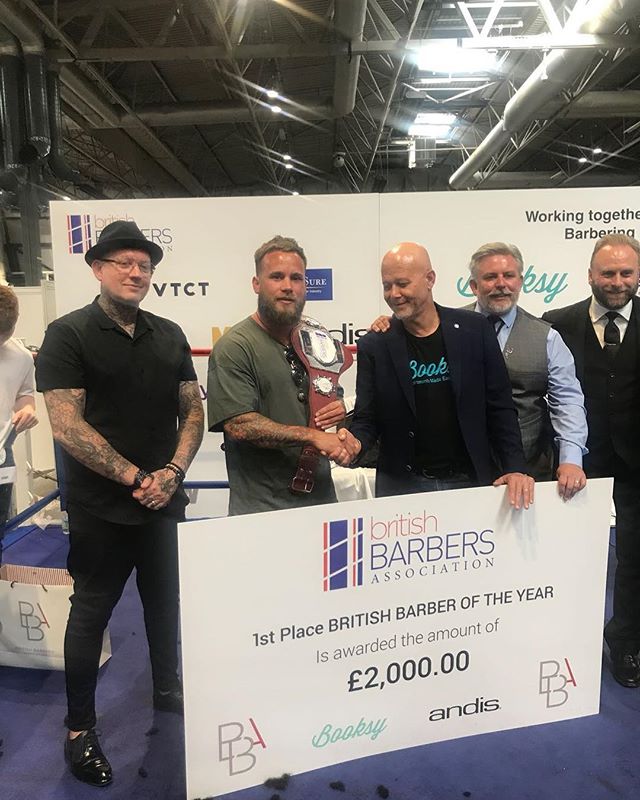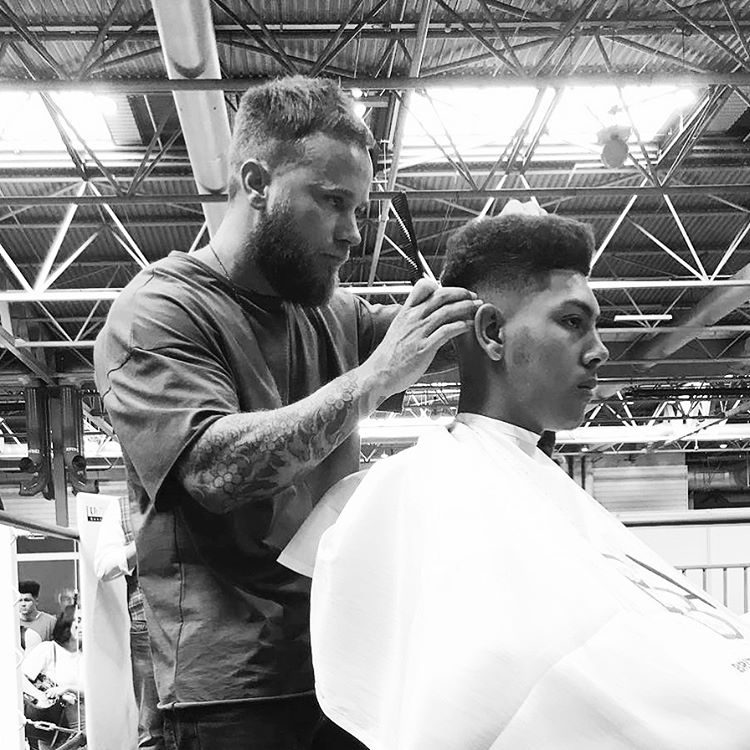 Introduction to modern barbering course
After recent requests for a more intense course for beginners and intermediate levels wanting to learn for longer periods of time, I've decided to extend my introduction to modern barbering course. 
I will be opening up the dog house doors to one person for a whole month, you will be shadowing my every move, from the very basics up, watching my techniques, learning my routines and asking me plenty of questions throughout the days.
By week 2 we will be working on live models. The aim of my introductory course is to get you cutting to a basic level, no real theory to drag time out. This is a hands-on course, no messing around.
PLEASE NOTE YOU WILL 100% NOT BE READY TO GET A JOB AFTER THIS COURSE UNLESS YOUR AN ABSOLUTE NATURAL
I've seen so many crash courses advertising false promises of being shop floor ready after only a months training, il be able to direct you on to a more advanced course after the intro. If you chose to do one of my courses you will receive a follow-up discount of 20%.
Week 1 - The basics of barbering
Importance of hygiene, health and safety in the barber shop, equipment, brushes hair types, holding the clippers correctly, holding scissor and comb etc
Week 2 - The basic haircut routine.
Watch my process, my methods are easy to follow so once you can hold the clippers correctly we can start some practical work, blow drying, styling techniques, I'll be doing 80% of the first haircuts in week 2.
Week 3 - The basics of scissor work. 
In week 3 we will be going through some basic scissor work, holding scissors and combs safely, sectioning hair, scissor of comb, clipper over comb, when to use thinning scissors, how to apply texture and when.
Week 4 - The basic haircut. 
By week 4 we would have covered all the basics methods and you will have had a fair bit of clipper time so at this point, we will aim for 2 models a day so you get as much practice in as possible, il be doing only 30% of the haircuts by this point depending on capabilities. 
Price £800 with a 50% deposit then the resent paid weekly or monthly prior to your course.
REMEMBER THIS IS ONLY A BASIC HAIRCUT ROUTINE SO YOU WILL NOT BE ABLE TO GET A JOB AFTER
Call 07914496105 for info